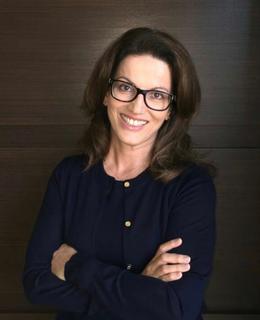 Nickie Nikolaou
Positions
Associate Professor
Faculty of Law
Background
Educational Background
LLM University of Calgary, 2000
LLB University of Alberta, 1996
BA (Hons) Political Studies and French, University of Saskatchewan, 1990
Biography
Professor Nikolaou is an award-winning scholar and teacher. She joined the Faculty in 2007 and was a Research Associate with the Canadian Institute of Resources Law from 2001-2007. She served as Associate Dean (Academic) of the Faculty from 2016-2021. Upon completing her term, Professor Nikolaou was recognized for her exceptional educational leadership contributions with the 2021 University of Calgary Teaching Award for Educational Leadership. During her five-year term as Associate Dean, Professor Nikolaou was instrumental in implementing the Faculty's Calgary Curriculum (with its focus on experiential learning) and she developed new programs including the Certification in Common Law in French with the University of Ottawa and the Faculty's Foreign-Trained Lawyers Program. The Faculty recognized her contributions to excellence in teaching and curricular and program development with the 2020 Howard Tidswell Memorial Award for Teaching Excellence. In 2023, her first article in the field of the Scholarship of Teaching and Learning (SoTL) was awarded the 2023 Canadian Association of Law Teachers (CALT) award for SoTL research.
Prior to her academic career, Professor Nikolaou practiced law in Calgary and served as legal counsel to the Honourable Madam Justice C. Hunt of the Alberta Court of Appeal. She articled with the Court of Appeal and Court of Queen's Bench in Calgary. In 2000, Professor Nikolaou completed her Master of Laws degree with a specialization in environmental and oil and gas law. Her thesis, which considered the liability regimes for well abandonment, reclamation, and contaminated sites in Alberta, was awarded the Governor General's Gold Medal as well as the Canadian Policy Research Award from the Policy Research Initiative in Ottawa.
Professor Nikolaou is a member of the Alberta Bar. She currently serves on the Board of Directors of Student Legal Assistance, as well as the Canadian Institute of Resources Law. She is also a member of the Women in Law Leadership Education Committee.
Research Activities
Professor Nikolaou's research interests are in the areas of taxation, energy, natural resources, and environmental law. She is the current editor and author of the Canada Energy Law Service - Federal (Thomson/Carswell). Her publications and research include work on such topics as: the taxation of mining and oil and gas projects; the tax treatment of reclamation costs; public participation in energy, natural resources and environmental decision making; theories of environmental liability, including the polluter pays principle; liability regimes for the clean-up of environmental damage; the role of human rights law in natural resources development; the constitutional jurisdiction of administrative tribunals; the role of municipalities in natural resources and renewable energy development; the legal and regulatory framework for oil and gas, including oil sands, development in Alberta; and the role and mandate of Canadian energy regulators, both federal and provincial.
Professor Nikolaou also undertakes research in the Scholarship of Teaching and Learning (SoTL), with a particular focus on experiential learning, best practices, and innovation in legal education.
Research
Areas of Research
Energy Law, Natural Resources Law, Environmental Law, Taxation Law , Scholarship of Teaching and Learning (SoTL)
Participation in university strategic initiatives
Courses
| Course number | Course title | Semester |
| --- | --- | --- |
| LAW 403 | Legislation | |
| Law 407 | Foundations in Law and Justice I | |
| Law 527 | Taxation Law | |
| Law 625 | Pollution Control and Waste Management Law | |
Awards
Canadian Association of Law Teachers (CALT) Prize for the Scholarship of Teaching and Learning (SoTL), 2023,

University of Calgary Teaching Award for Educational Leadership (Individual - Formal Role), 2023,

Howard Tidswell Memorial Award for Teaching Excellence, Faculty of Law, University of Calgary, 2020,

Canadian Policy Research Award, 2001, Policy Institute, Ottawa,

Governor General's Gold Medal, 2000, Faculty of Graduate Studies, University of Calgary,