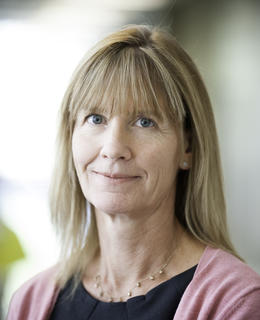 Sharon Mascher
Background
Educational Background
LLM Environmental Law, University of Calgary, 1995
JD University of Calgary, 1990
BEd Education, McGill University, 1986
Biography
Sharon joined the Faculty of Law in 2012. Prior to joining the Faculty of Law, Sharon was a Professor at Thompson Rivers University's Faculty of Law and an Associate Professor and the Deputy Director (Environment and Climate Change) of the Centre for Mining, Energy and Resources Law at the University of Western Australia's Faculty of Law. She has also held academic positions in the Faculties of Law at Victoria University of Wellington (New Zealand) and the University of Saskatchewan.
Sharon was co-editor of the Journal of Environmental Law and Practice from 2012-2020. She is currently a review editor for Frontiers in Climate, Climate Law and Policy and a Climate Governance Experts with the Canadian Climate Law Initiative. While in Australia, Sharon was a member of the Management Committee of the Environmental Defender's Office (Western Australia), a not-for-profit community legal clinic dedicated to protecting the environment. She also served as a principal policy officer for the Greenhouse Unit in Western Australian Department of Environment and Conservation, a legal consultant to the Western Australian Department of Water and a member of the Western Australian Water and Rivers Commission Legislative Compliance Advisory Group.
Research Activities
Sharon's research focuses on legal issues relating to climate change law, environmental law, property law and laws affecting Indigenous peoples. Her recent publications include: a co-authored article on the international experience with carbon pricing (29(1) Duke Environmental Law & Policy Forum) and an article on the Canadian carbon pricing experience (Climate Policy, 2018). Sharon's current research is focused on liability for climate change damage and carbon disclosure.
Research
Areas of Research
Environmental Law, International Environmental Law, Climate Change Law, Intersections between Environmental Law and laws affecting Indigenous Peoples
Participation in university strategic initiatives
Courses
| Course number | Course title | Semester |
| --- | --- | --- |
| LAW 638 | Climate Change Law | Fall 2021 |
| LAW 624 | Environmental Law & Ethics | Fall 2021 |
Awards
Howard Tidswell Memorial Award for Teaching Excellence,

Faculty of Law .

2018

Honorary Fellow,

University of Western Australia.

2014
Publications
"Rights-based 'Recognition': The Canadian Experience".

Mascher, S. & Young, S.. in Constitutional Recognition of First Peoples in Australia, Simon Young et al, editors. (2016)

'Purpose, Need, and Alternatives Through the Lens of Sustainability and the Public Interest' in The Next Generation of Impact Assessment A Critical Review of the Canadian Impact Assessment Act.

Arlene Kwasniak and Sharon Mascher. Irwin Law. Chapter 10. (2021)

Canada, The US and International Environmental Law in Routledge Handbook of International Environmental Law (2nd), Techera et al (Eds).

Sharon Mascher. Routledge. 248 - 262. (2021)

Domestic Climate Change in Environmental Law and Policy (4th), Tilleman et al (Eds).

Sharon Mascher. Emond Montgomery Publications Limited. 147-174. (2021)

'Towards a civil liability regime for climate-related loss and damage' in Research Handbook on Climate Change Law and Loss & Damage, Doelle and Seck (Eds).

Mascher, S.. Edward Elgar. (2021)